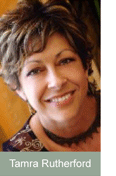 If you're like most people, you have started off each year highly motivated and on-target setting goals, but ultimately, old habits and patterns won out over hopes and dreams. Often, goal setting is a disconnected process, somehow separate from our 'regular' lives and destined to be forgotten over time.
Unlike common goal setting, Creating Your Best Year is a finely tuned process which connects your personal and professional goals to what matters most to YOU! In this workshop you will look at your successes, your failures, your values, and your multiple roles in life. You will see where you limit yourself so that you can shift your perspectives and move more powerfully along your personal yellow brick road into 2010.
Our workshop leaders will facilitate a dynamic process for reaching new levels of personal effectiveness and fulfillment — all by exploring and answering 10 powerful questions. Based on the book Your Best Year Yet, this insightful and fun exercise in self-discovery and illumination will allow you to stand back, take stock and effectively plan the next year of your life.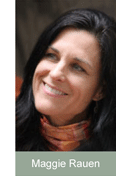 Please join EDG and amazing Life Coaches, Tamra Rutherford and Maggie Rauen for Creating Your Best Year. Both lifelong students of personal development, Tamra and Maggie bring powerful tools and training to their intuitive and intelligent coaching. Friends, colleagues and clients have long recognized each of them for their valuable insights and mentoring abilities, finely tuned in the area of personal life coaching. Passionate about relationship and authentic connection to self and others, Tamra and Maggie's coaching will breathe fresh perspectives into your life, sparking new possibilities for a magical and brighter future.
---
Date: Saturday, January 30, 2010
Time: 9am – 4pm
Where: EDG in Culver City
(click link for directions)
4445 Overland Ave., Culver City, CA 90230
Enrollment: $150 per person
(includes a delicious lunch)
Sign up: Prepay using your credit card or PayPal (click link for internet payment)
Limited Space Available