Tricia Rauen Evenson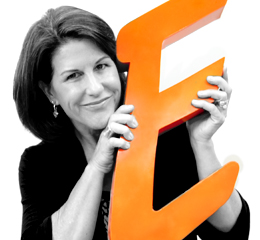 Everything that is new or uncommon raises a pleasure in the imagination, because it fills the soul with an agreeable surprise, gratifies its curiosity, and gives it an idea of which it was not before possessed.
—Joseph Addison
President, Creative Director
Tricia received her BFA in Graphic Design, awarded with honors, from Art Center College of Design in 1985. For over 30 years, Tricia has continually expanded in the areas of brand design and market strategy, art direction, copywriting, project management and client development. Over the decades, Tricia has served as Creative Director and Designer for such notable clients as Infiniti, Nissan, USC, UCLA, The Getty Center, The Los Angeles County Museum of Art, The Tournament of Roses and Disney, to name a few. She has also received awards from internationally recognized design organizations in addition to being featured in several well-respected design publications. In addition to working as a Designer and Creative Director at acclaimed design firms in the Los Angeles area, Tricia owned and operated her own design studio, Treehouse Design, for nearly a decade. In 2008, Tricia returned to EDG to forge a more dynamic partnership with her husband, CEO, Stan Evenson, having stepped into the role of President and Creative Director of Evenson Design Group. As President, Tricia continues to serve in the many functions that her years of experience have given her as well as the daily business operations of the company.
Follow Tricia on: