Blog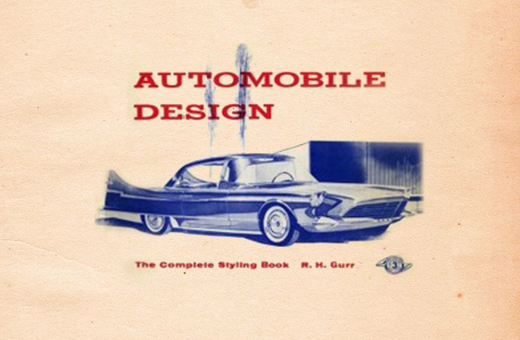 My son, Jack, and I enjoyed my alma mater's, Art Center's Car Classic 2012 this past Sunday with the theme "Inspired Design". It was a speculator event to view all these highly sophisticated, beautifully designed and engineered automotive masterpieces. The event culminated with the presentation of a life time achievement award to legendary automotive industry designer, Ron Hill (ACCD Trans '54). The award was given to him by none other than the ultimate car collector, Jay Leno, along with the President of Art Center, Dr. Lorne Buchman. 
Ron is truly an inspiration. Hired right out of Art Center by General Motors back in 1955, his first assignment was to design the rear end of the infamous Cadillac fin treatment for the 1957 Eldorado Biarritz. You can't get more decadent than those glory days of American automotive design when the adage back then was "bigger was better" and gas prices were a measly 24 cents a gallon. Beyond being the chief designer at Chevrolet, Pontiac and Buick, Ron led studios that contributed to the the design of the mid-engine Corvette and the '65 Corvair lines. Ron retired from GM back in 1984 where he returned to his alma mater to serve as the Department Chair of Industrial Design, and then in 1992, went on to become the Chair of Transportation Design at ACCD until he retired in 2000. Congratulations my fellow alumnus, Ron Hill. (note: shown is the the cover for Automotive Design by Henry Gurr which features one of the drawings of Ron Hill).
While the cars of yesteryear were built for speed, prestige, or both, the concern for the environment wasn't even a thought for the majority of car designers and manufacturers and the American consumer. But today, more than ever, our consciousness has risen to new heights about protecting this fragile planet we live in. Art Center College of Design continues to be the leader in bringing great design thinking for both sustainability and social responsibility where graduates are coming out from that school with the knowledge of the social and environmental impact of products they design.
At EDG, we are committed to assisting out clients develop products that effectively communicate and function with concerns for the environment.
—Stan