Blog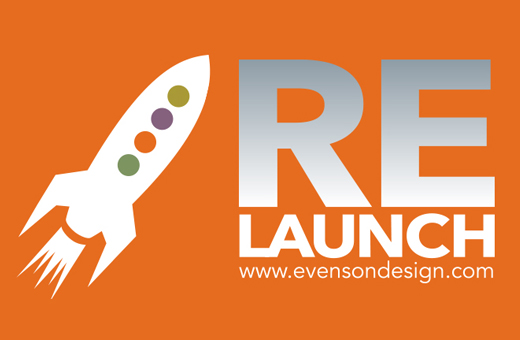 We're proud to RE-LAUNCH the EDG website, fueled with creativity and bursting with passion and a commitment to boosting brands to the next level. The weather outlook
at EDG World Headquarters in Culver City couldn't be more perfect with a high of 78,
10 mph winds from the SW and 48% humidity. That's a pretty sweet weather report
for an awesome takeoff.
No, we're not rocket scientists, astrologers, robotic wrists, or believe Tang is really
that good for you, but with over three and a half decades of experience and expertise in strategic brand building, EDG knows how to help companies, products, and/or individuals soar to new heights. At EDG, we become keen listeners and ultimately strategic collaborators with you and your company that yields a strong gravitational pull of new customers to your company. If you're getting ready to blast off soon, stalled on the launch platform, or have a fear of heights, we invite you to peruse our new website at www.evensondesign.com and discover for yourself how we've successfully built and launched brands over our many years in business. You know your competition is not holding back so why should you? Please call us at (310) 204-1995 today.
Let's explore a galaxy of possibilities together.