Blog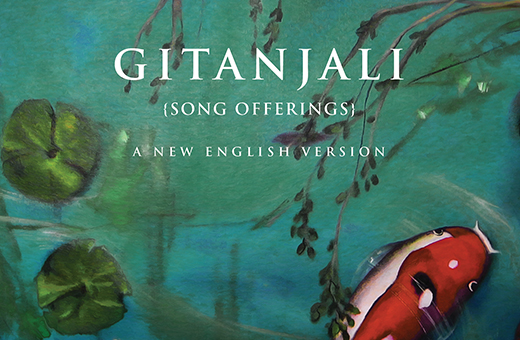 "I have become my own version of an optimist. If I can't make it through one door, I'll go through another door – or I'll make a door. Something terrific will come no matter how dark the present." – Rabindranath Tagore
Something terrific has come.
Our dear friend, and successful Acupuncturist and practitioner of Traditional Chinese Medicine in Santa Barbara, Mark Jeffrey Ruskin, opened a new door for himself recently. He became a first time author with his new book, Gitanjali (Song Offerings) a New English Version. We were honored to have designed this collection of elegant verse for Mark's beautiful adaptation of the acclaimed poet's writings.
100 years this November, Rabindranath Tagore won the Nobel Prize for Literature in 1913 with his sensitive and intimate masterpiece, Gitanjali. In this New English version, Mark offers the 21st Century reader access to the exquisite beauty of Tagore's timeless classic with contemporary language that will continue to move and inspire generations to come.
Tagore was a Bengali poet, short-story writer, song composer, novelist, playwright, essayist, and painter. We truly believe if Tagore was alive today, he would be so proud of Mark for making his lyrical poems open more hearts and doors for those that desire a richer experience in life. Thank you Tagore and thank you Mark.
This beautiful book is now available on Amazon at http://amzn.to/1czn4yv.